Your Marbella trip will not be complete unless you visit some of their exquisite golf courses. Whether you're on a business trip or a short week-end break combining city life with a round of golf is the icing on the cake. Our friends at pledgesports.org feel that you deserve to some time to sit back and relax and enjoy the blazing sun with a game of golf!
Without further ado, here is the top 5 golf courses in Marbella for you to visit.
La Quinta Golf Club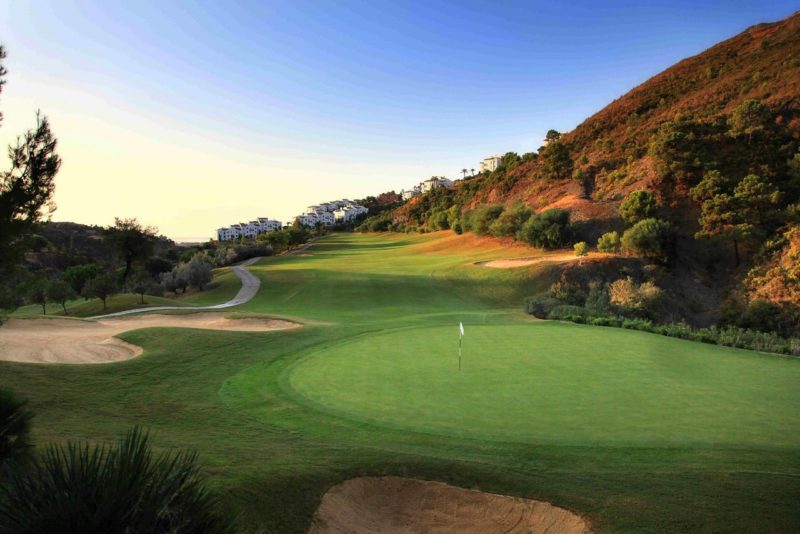 La Quinta Golf Club is the golf course of the 5* Luxury La Quinta Resort. Only a few minutes from Puerto Banus it is in the heart of the 'golf valley'. This course is ideal for golfers of all levels. Consisting of 3 loops of 9 holes, it is a very exciting course to play. The course also includes a driving range facility that has the capacity to hold up to 100 golfers at any one time. The course offers some very good deals in the Summer and is a very relaxed and serene environment to play in. It is a must for any golfer visiting the area and we think it's one the best golf courses in Marbella for you to play.
Directions – La Quinta is located behind San Pedro de Alcántara in the direction of Ronda. From the N340 take the exit to Ronda and follow signs to the golf course.
Aloha Golf Club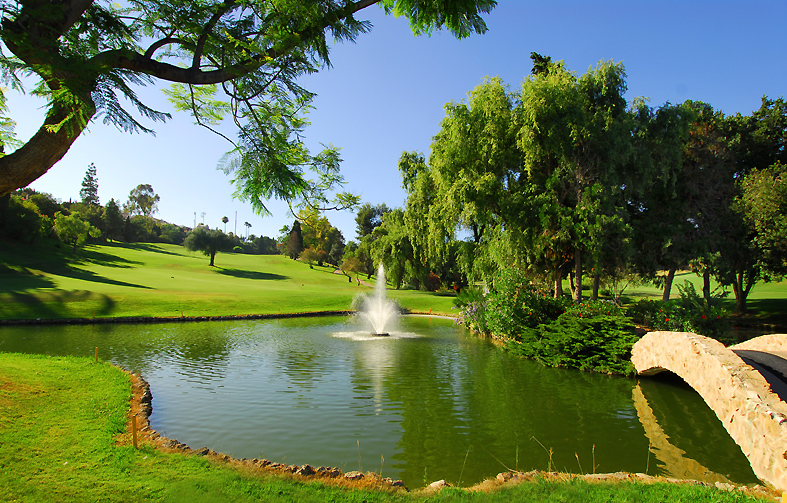 Aloha Golf Club is an entertaining course which requires both hard-hitting and accuracy. With plenty of strategically placed hazards and some troublesome rough it will challenge even the most skilful of players from tee to green. The golf course offers beautiful scenic views and excellent facilities. The course is open to the public during certain time periods as private members have access daily.
Directions – Urbanización Aloha Golf, 29660, Marbella
Find your ideal Front Line Golf Villa in Marbella.
Los Naranjos Golf Club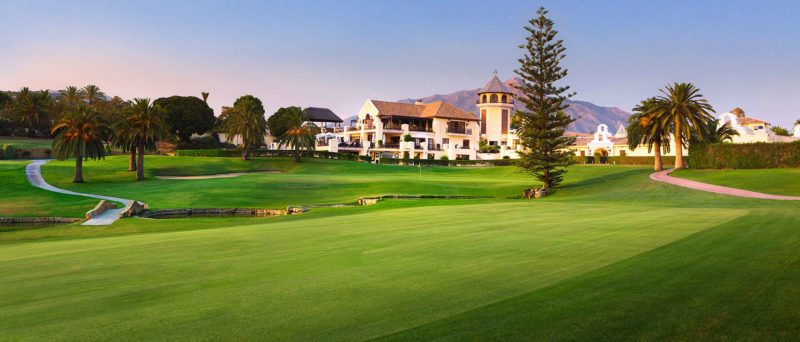 Los Naranjos Golf Club is a stunning course with a good mix of course challenges that will keep you on your toes. With its wide fairways this is a great one for golfers of all levels. However, this by no means makes it an easy course as one needs to be aware of the fairway bunkers and water hazards designed to catch out the unwary! As quoted from past players – "During the week I played with Norwegians, Swedes, Danes and Austrians. Great golf weather the whole week and with greens of world class. It was worth every Euro spent!", easy to see people were impressed by the course.
Directions – Plaza Cibeles | Nueva Andalucia, 29660, Marbella
Looking for a fabulous golf holiday rental in Marbella? Contact our team today!
Marbella Club Golf Resort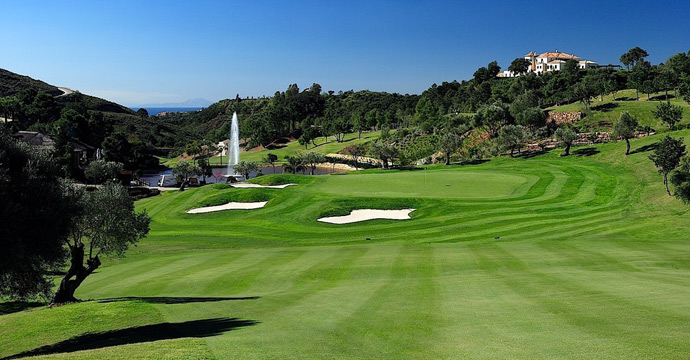 Marbella Club Golf Resort must be one of the most beautiful in Europe, enjoying a location of unparalleled beauty with views of the Sierra, Gibraltar, the African coastline and the Mediterranean. The front 9 provides the unique experience of three consecutive par 5's, which not only represent a severe test early in the round but also offer some of the most picturesque scenery on the golf course. If you love the scenery, enjoy the weather and can whack a ball around a field then you are certainly in for a treat when you come visit this course.
Directions – On the N340 take the turn off at km 169 signposted 'Benahavis' between San Pedro de Alcantara and Estepona. Follow the road heading inland for about 3km and you will come across a turnoff to the left marked Marbella Club Golf Resort.
Santa Maria Golf & Country Club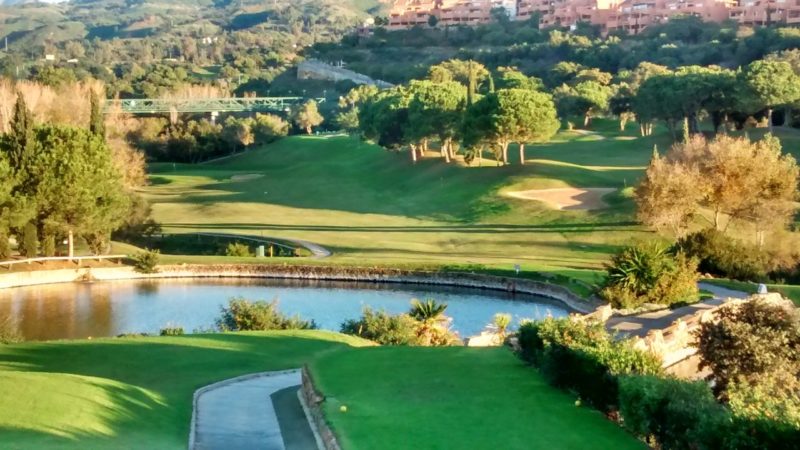 Santa Maria Golf & Country Club provides a great challenge for any player with its natural hazards, beautiful lakes and wild rugged rough. You can enjoy a unique and picturesque playing area with views of the Mediterranean and surrounding mountainside. The first couple of holes play quite close together, however when you reach the 6th hole the course stretches its legs and there is plenty of space to try to hit big off the tee. The back nine in particular offers some memorable holes, with a good variety of very short par 3´s and long par 5´s. This beautiful course comes in at number 5 of the best golf courses in Marbella.
Special Thank you to Pledge Sports for contributing to this week's Blog Post.